Activities
A range of activities are run through the centre
Baby Sensory
Location: The Lurach Centre
Dates/Times: Mondays from 10am - 11am and from 11.30am - 12.30pm
Babies learn more in the first year of life than at any other time. Never again will there be such an extraordinary pace of development. They are totally attentive and absolutely fascinated by everything that they can see, hear, touch, taste and smell. Baby Sensory provides hundreds of sensory development activities that are great fun for parents and babies to share in the vital first year. The Baby Sensory Programme consists of over 40 themed lessons plans, so every week you will share new sensory experiences with your baby including fibre optic light shows, bubbles, bells, musical fun, baby signing, puppet shows, amazing light balls and so much more. Our Baby Sensory Programme has been designed specifically for babies from birth based on current research into baby's devolpment. Each activity is supported by the provision of developmental information, so that parents can discover how to lead their baby's learning forwards, both within the class and at the home.
Class cost £7 and are booked in blocks and paid in full at time of booking.
Suitable from birth to 13 months
To book click here
Ask About it
See Event Times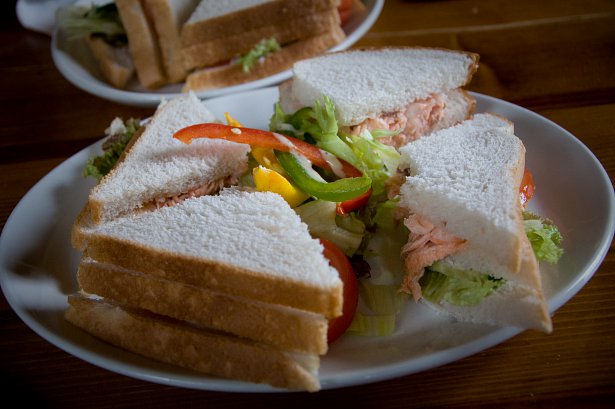 Seniors Lunch Club
Location: The Lurach Centre
Dates/Times: Mondays 10.30am - 1pm
This is a good opportunity for seniors to chat, have fun and enjoy a meal together in a relaxed and friendly atmosphere.
Ask About it
See Event Times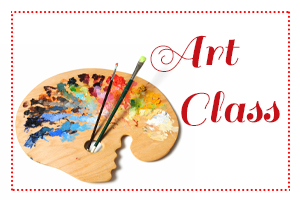 Art Class
Location: The Lurach Centre
Dates/Times: Tuesdays 10am - 12.30pm
Do you enjoy art but would like to improve your basic skills? If the answer is yes then why not consider coming along to our Art Classes on Tuesday mornings here in The Lurach Centre. Whatever your skill level they will help you develop your technique in a relaxed and friendly environment with other people that share the same interest.
Ask About it
See Event Times
WST Community
Location: The Lurach Centre
Dates/Times: Tuesdays 6pm - 7pm
WST Community is a 'healthy eating support community'.
We help support members to lose weight, gain weight or maintain weight by eating healthier fresh foods while not feeling deprived.
Our weekly WST Hub is your opportunity to be mentored one to one with someone who has walked your path and by attending weekly it also entitles our members to join our wider WST Community which offers 7 day online support.
Our Maghera WST Hub is available every Tuesday at The Lurach Centre and will be supported by WST Consultant Joanne Scullion 07816 235773.
Members/new members welcome at 6pm
For more information visit http://www.wstcommunity.co.uk
Membership Fees
Weekly - £4.20, Prepay 6 weeks - £21, Prepay 12 weeks - £40.
New members pay additional £5 joining fee.
Ask About it
See Event Times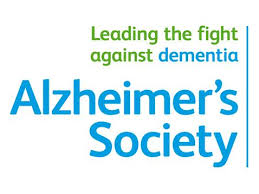 Alzheimer's Society - Carer Support Group
Location: The Lurach Centre
Dates/Times: Fourth Tuesday of each Month 7pm - 8.30pm
The Carer Support Group provides peer support to family and friends who care for a person with a diagnosis of dementia to help them in their caring role.
If you would like to speak to someone in a similar situation, share experiences about looking after someone diagnosed with dementia or find out how to access support services we encourage you to attend the group.
The Alzheimer's Society have a range of services in the Mid Ulster area including outreach visits, information programmes and befriending service. To find out more about these services please contact our office.
Mona McGlade
Dementia Support Worker - Mid Ulster
T: 028 8676 5888 M: 079 1870 6100
E: mona.mcglade@alzheimers.org.uk
Ask About it
See Event Times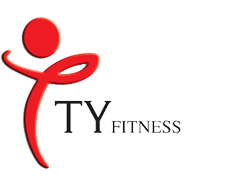 New Improver's Pilates Course
Location: The Lurach Centre
Dates/Times: Tuesdays from 7pm - 8pm
Pilates Improver's Class
The Lurach Centre - Main Hall
Tuesdays - 7pm-8pm
Cost - £42 for the six week course
For more information contact
Tanya Young on 07713161766
Email: info@tyfitness.co.uk
Places are limited so booking is essential.
Ask About it
See Event Times
WW The New Weight Watchers
Location: The Lurach Centre
Dates/Times: Wednesdays 6pm - 7.15pm
WW (Weight Watchers) provides support and advice through the group and mentors to those who want to lose weight. Designed to give you the freedom to eat and drink your favourite food in a way that suits your lifestyle. No food is off limits. You're in control of what you want to eat whenever you want to eat it, we simply help you discover how to be more mindful of your food choices and how to put our 'best for weight loss' foods at the heart of your weight loss journey.
For more information please contact Ann McKenna on 07717 226555
Ask About it
See Event Times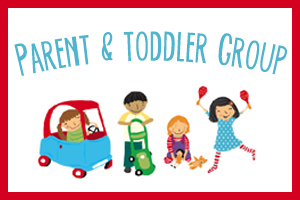 Parent & Toddler Group
Location: The Lurach Centre
Dates/Times: Thursdays 10am-11.30am
Our ever-popular Parent & Toddler Group meets on Thursday mornings in the Main Hall of The Lurach Centre where a warm welcome awaits both adults and children alike from our team of volunteers.
The children enjoy a fun morning together playing with the wide variety of toys, a snack time and a song time before they go home again.
There are also refreshments for the adults and it is a great opportunity for both parents/minders and children to meet and make new friends.
Ask About it
See Event Times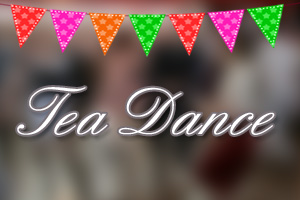 Tea Dance
Location: The Lurach Centre
Dates/Times: 2nd Thursday of the month 2pm-4pm
The Tea Dance provides an afternoon of music, dancing and light refreshments and everyone is most welcome to come along enjoy the entertainment and friendship.
Ask About it
See Event Times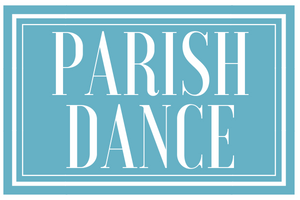 Parish Dance
Location: The Lurach Centre
Dates/Times: First Friday of each Month 9pm - 12.30am
The Parish Dances take place in The Lurach Centre on the first Friday of each month. Light refreshments are served at the Dances.
Contact: John & Adeleine Selfridge
Telephone: 028 7964 2689
Ask About it
See Event Times
Minding Me Psychologists
Location: The Lurach Centre
Dates/Times: By Appointment
Sarah Connell from Mindingme Psychologists Ltd. is a Psychologist and Coach with a wealth of experience working with clients from all walks of life. She understands the psychology of coaching from a cognitive-behavioural perspective and is proficient in the use of a range of advanced coaching techniques and models and their application to life, health, business, and performance coaching. She works with her clients in an objective, supportive and nonjudgmental way, to help them to overcome challenges and achieve their goals
Sarah has helped people with a number of different issues, including developing self-confidence;overcoming stress, anxiety and panic attacks; managing long term health conditions (both physical and mental), deciding on a next career move; preparing for promotion; going back to work after a period of time off; dealing with redundancy; managing difficult relationships; preparing for speeches and presentations; overcoming procrastination and time management issues.
To find out more about how Sarah can help you visit www.mindingme.co.uk, email sarah@mindingme.co.uk, or call on 07584574482. You can also find out more on Facebook, www.facebook.com/mindingme.co.uk
Evening and daytime sessions available.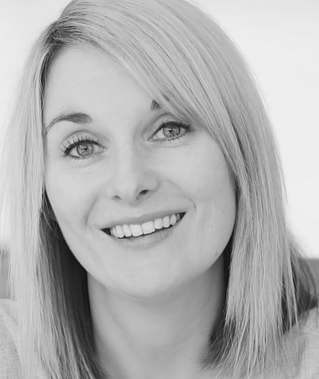 Ask About it
See Event Times

Women's Aid
Location: The Lurach Centre
Dates/Times:
Women's Aid is the lead voluntary organisation in Northern Ireland addressing domestic violence and providing services for women and children.
Each Women's Aid Group offers a range of specialist services to women, children and young people who have experienced domestic violence. They are all members of Women's Aid Federation Northern Ireland.
Anyone wishing to speak to someone or make an appointment please contact Mid Ulster Women's Aid on 028 867 69300 or email admin@midulsterwomensaid.org.uk
Monday - Thursday 9am - 5pm and Friday 9am - 4.30pm.
We also have a 24 hour helpline on 0808 802 1414
For full details of all our services please visit our website here
Ask About it
See Event Times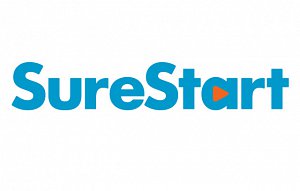 Gold Surestart
Location: The Lurach Centre
Dates/Times:
Surestart is a government funded initiative specifically for families with children under 4 who live in the top 25% disadvantaged wards in Northern Ireland
Research has shown that when children who have access to early intervention and positive play experiences enjoy more positive outcomes in adulthood.
The aims of Surestart are to:-
Improve the ability to learn by encouraging stimulating play, improving language and communication skills and by the early identification and support of children with additional needs.
Improve health by supporting parents in caring for children and promoting children's health and development.
Improve social development by supporting the early relationships between parents and children, enhancing positive parenting skills and early intervention and support of children with emotional, learning or behavioural needs.
Every parent wants the best for their children.
Help us to help you give your child the very best start in life - a Surestart!
At G-old Community Partnership Surestart we...
Offer free services that are designed especially for families from the antenatal period until their child reaches 4 years old, regardless of income, benefits or job status.
Work in partnership with local statutory services, community groups and parents to ensure there are appropriate services and support for families in the area.
Work in 7 electoral wards - Oldtown, Gortalowry, Killymoon, Ardboe, Dunamore, Pomeroy and Maghera.
Provide help, support and advocacy to families who are new to our area especially those who have come from another country and who do not have English as their first language.
Children are eligible to use G-old Community Partnership Surestart services up until their 4th birthday. After that children will be de-registered from Sure Start and when the youngest child in a family reaches 4, the family will then be deregistered also.
Please browse our site goldsurestart.org.uk and feel free to contact us for any other additional information you may require.
All the services listed are available to these families as well as support to avail of other services both statutory and voluntary.
Gold Community Partnership
Top Floor, Loy Buildings,
18-24 Loy Street,
Cookstown,
Co. Tyrone,
BT80 8PE
Telephone 028 867 69994
Ask About it
See Event Times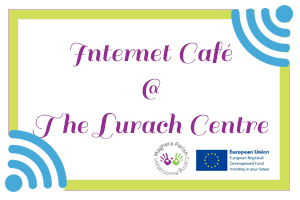 Internet Cafe
Location: The Lurach Centre
Dates/Times: Please prebook by telephone or email
Individuals/Small Groups wishing to avail of The Internet Cafe can do so by
Telephone: 028 7954 9290
Email: info@lurachcentre.org
Ask About it
See Event Times